Conference
Madison, Wisconsin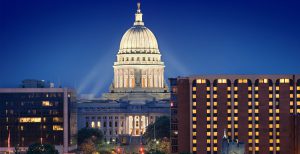 2019 MCRSA 50th Annual
Conference
June 4-6, 2019
The MCRSA will hold its 50th Annual Conference June 4-6, 2019 at The Madison Concourse
Hotel in downtown Madison, Wisconsin. The hotel is located right in the heart of Madison, near
the State Capitol, State Street, Overture Center, lakes, University of Wisconsin campus and
Monona Terrace Convention Center.
We invite you to be a part of this always enjoyable and productive professional meeting. The
conference will offer a stimulating mix of academic and applied research perspectives. Please
note and hold the dates. This will be a meeting you won't want to miss.
2018 Conference Sponsor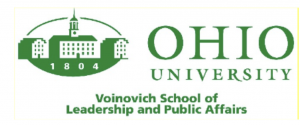 The Voinovich School of Leadership and Public Affairs is a catalyst for regional, state and
national impact in a broad range of public and social engagement policy areas in health and
wellness, education and the environment, and entrepreneurship and economic development. Now in its tenth year, the Voinovich School is a leader in addressing rural and state issues of national importance. It is ranked the 39 th Most Innovative Public Service School in the nation and was recently elevated to the 77 th U.S. News and World Report Best Public Affairs Grad School. Partnerships with nonprofit organizations, government and the private sector create public value by leveraging the expertise of engaged faculty members and professional staff working to provide applied researched-based solutions to challenges facing communities, the economy and the environment. For additional information, visit www.ohio.edu/voinovichschool.
Important Conference Policies
Please read them carefully.
MCRSA Combined Registration/Membership
What is it? We are including MCRSA membership in the conference registration fee for those who have not already paid for it individually.
Why? Members asked for it. It remains our policy that all participants in the MCRSA conference be members of the Association. So, there is an enhanced fee to cover the membership requirement. However, there is no mention of professional association membership on the registration form, nor will there be on the conference receipt. It only will say MCRSA Conference Registration.
Late Registration Surcharge
What is it? This isn't really new. We always have had a financial incentive to get people to register earlier rather than later.
Why? We are trying to cut down on the uncertainty associated with people who wait until the last minute to decide whether to come after their paper is accepted and the invitation to attend has been issued. The cost differential between early and late registration is $50.

Paper Acceptance Withdrawal for Non-registration
What is it? Anyone who has had a paper accepted but who fails to register and pay the conference registration fee by May 1, 2019 will have their paper removed from the conference program and their presentation time slot eliminated.
Why? Every year, we have "No Shows" who have had a paper accepted and included in the program, but who fail to register, who ignore inquiries about their intentions, and who we must make and pay for conference preparations. Most people have no idea how expensive it is to host a conference. A reminder will be sent to any such non-registrant, and a notification of withdrawal will be issued.

Non-conference Hotel Surcharge
What is it? Attendees who do not register for an overnight stay at the conference venue (The Madison Concourse Hotel) or who book outside of the MCRSA room block will incur an additional surcharge of $150.
Why? To get complimentary meeting space at the hotel, we need to guarantee conference participants will pick up a certain number of room nights. Some participants will book outside our room block, hoping to get last minute discounts. The penalties for failing to meet the minimum number of room nights could have significant negative consequences for the Association. This charge will help defray costs in the event that we do not meet the conference venue's room-night quota, and the incentive helps us to continue to negotiate excellent discounted hotel rates for future conferences by preserving a good "history" of room pickup. (This surcharge does not apply to students or to attendees with a local business address, i.e. the Madison area.)

Refund Policy
What is it? For any cancellations received before May 21, 2019, MCRSA will retain $25 of your registration fee to cover credit card and related handling charges. For students, $10 of the registration fee will be retained for cancellations through May 21, 2019. For any cancelled guest registration, $10 will be retained for cancellations until May 21, 2019. Refund requests should be submitted to MCRSA Executive Director, John Leatherman (jleather@k-state.edu). Under no circumstances will refunds be issued after 5:00 p.m. Central Standard Time on May 21, 2019. If, however, it becomes impossible for you to attend after May 23, you may optionally transfer your registration to an alternate participant that you have identified by contacting John Leatherman.