Mid-Continent Regional Science Association
2020 MCRSA/IMPLAN Conference Cancelled

The current coronavirus pandemic has made meetings such as ours impossible. Given public health advisories and our concern for the health and well-being of conference participants, their families, and their communities, we must cancel the 2020 conference. We hope to replicate the conference in 2021.
Please consider continuing your support for The Journal of Regional Analysis & Policy by paying your annual membership dues. Links for secure electronic transactions are found on both our Membership page and the Conference page.
The Mid-Continent Regional Science Association (MCRSA) is an organization consisting of an interdisciplinary membership from academics and other public and private organizations. We are interested in using the tools of regional science to help solve applied problems in rural and urban areas at the local, state, and national levels.
Among our membership are campus-based teachers and researchers, outreach educators, public and private analysts, consultants, and many others. The disciplines represented within our group include economics, planning, geography, business, sociology, public administration, and others. While the majority of our membership is generally located in the central United States, we have active members throughout the world.
MCRSA is one of five regional science associations located in North America, all of whom are affiliated with the North American Regional Science Council (NARSC). To learn more about regional science in North America, visit our NARSC page.
MCRSA is pleased to work in partnership with the North Central Regional Center for Rural Development (NCRCRD). MCRSA and NCRCRD are working together to strengthen research linkages in the North Central Region. To learn more about the initiative, visit our NCRCRD page.
MCRSA acknowledges our special partnership with the IMPLAN, makers of IMPLAN software and data systems for economic analysis. For the past decade, MCRSA and IMPLAN have co-hosted a biennial conference. Prior to that, IMPLAN. had long been an active participant and contributor to the MCRSA conference.
We welcome your interest and encourage your questions and feedback. We encourage young professionals and aspiring scholars to participate.
2020 Conference Sponsors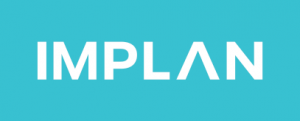 Website hosted by:
Department of Agricultural Economics
Kansas State University/Extension
This site was last updated on 12/12/2019
To email questions or comments about the website please click here.